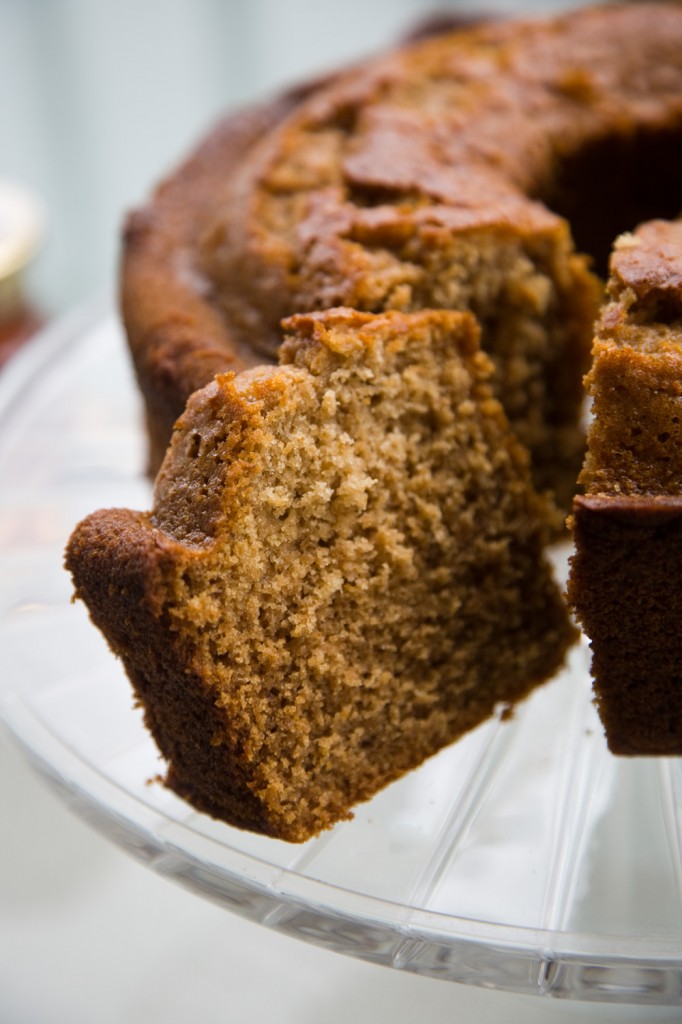 Tonight we celebrate the beginning of the Jewish New Year, 5770, and there is no better way to start off the new year than with a sweet treat like The Bubbe's Honey Cake. This sweet recipe was handed down from generation to generation from The Bubbe's homeland of Poland.  Share it with friends and family and a sweet New Year will be yours. It is our hope that we should all have a year of health, happiness, and a little prosperity wouldn't hurt, right?
Here's what you'll need for this recipe:
A mixing bowl
A 10 inch tube pan
Ingredients:
1 lb. Honey
1 cup Sugar (or Splenda)
¾ cup Oil
1 cup (cooled) Black Coffee
6 Eggs, Separated
2 tsp. Baking Powder
1 tsp. Baking Soda
1 tsp. Cloves
2 Tbsp. Apricot Brandy
3 ½ cups (less 2 Tbsp.) flour
Preparation:
Beat egg whites until stiff and set aside. Beat egg yolks with oil, sugar, coffee, honey, brandy and beat well. Then add dry ingredients until well blended. Fold egg whites into mixture by hand and then pour into greased 10 inch tube pan.
Bake at 325 degrees for 65 minutes. Test after 1 hour with cake tester, and, if still wet, bake additional 5 minutes.
Tags: baking, cake, dessert, holiday, honey, jewish, kosher, new year, recipe, rosh hashanah